Google has many ranking factors, and a backlink is one of the most important. Backlinks are a vote of confidence in your site from other websites. It's an indication of the relevance, quality, and uniqueness of your web pages to Google. This guide will teach you what backlinks are and their significance in page ranking. You'll also learn proven strategies to earn quality backlinks organically and ethically.
So, let's get started:
What are Backlinks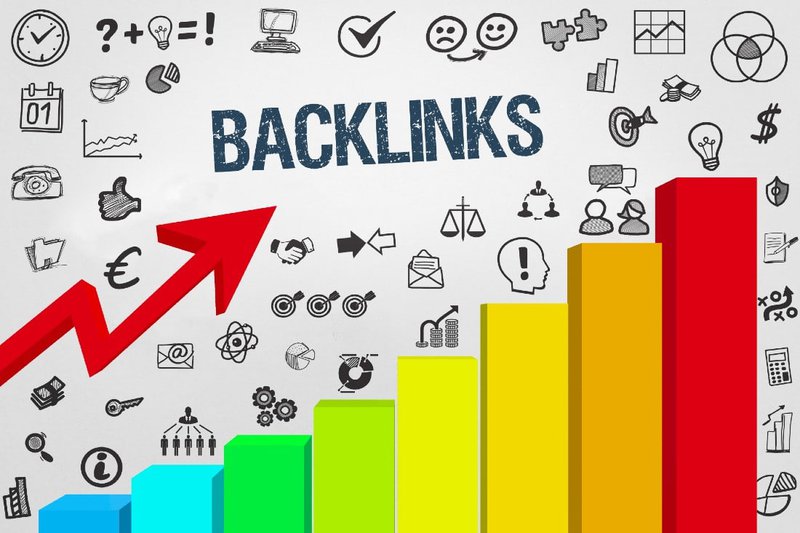 Backlinks are links from one web page to another. For example, if someone (on another website) adds links to your site, you get a backlink from them and vice-versa. Backlinks are also known as incoming links, inbound links, or one-way links.
Pages with many backlinks from trusted and reputed websites tend to gain high organic search engine rankings. It translates into more visitors and increased sales.
Two types of backlinks:
Dofollow backlinks: These links contribute to your page authorities and site's domain. So, they strengthen your website's reputation.
Nofollow backlinks: Though these links don't pass on-site strength, they help people find your site easier.
How are Backlinks Earned?
Backlinking is an essential off-page SEO strategy. You earn backlinks in two primary ways:
Natural Links: If you earn a backlink without any specific action, it's called a natural link. Consistently creating high-quality content can get you natural links.
Manual or self-created Links: When you get links through earning activities like forum posting and guest blogging, you get manual links. Just make sure you choose reputed platforms to post your content and earn high-quality manual links.
What Factors Affect SEO Backlinks?
Not all backlinks are valuable. Some are more advantageous compared to others, whereas some should be avoided. Please note that search engines know how to measure the quality of backlinks. So, you've to pay attention to this.
Key factors that influence the quality of backlinks are:
Page Authority (PA) or Domain Authority (DA)
DA means how well a domain ranks on the SERP (search engine results pages), and PA determines how likely a web page is to rank. The score for PA and DA ranges between one and 100. Backlinks from a website with higher PA and DA results in more ranking strength.
It's best to avoid backlinks from spammy websites whenever possible.
Dofollow or Nofollow backlinks:
While follow backlinks are more desirable, no-follow links from a high-quality website can still benefit your brand.
The domain age of your site's backlinks directly impacts your site's SEO. Older domains are more impactful than newer ones as Google perceives them as more reliable. So, try to get backlinks from older domains.
If your online bakery in California gets a backlink from a steel manufacturing website, then the backlink is not relevant. So, it may not pass as much link juice as the backlink from an online food magazine.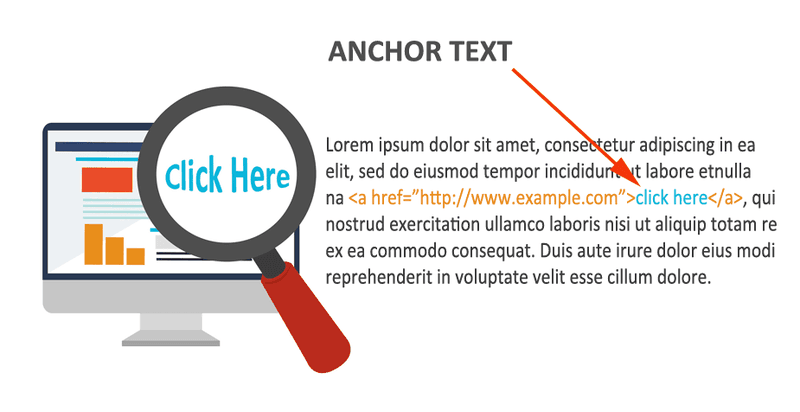 The anchor text helps Google understand what your website or web page is about. Anchor text is typically a small description of the target page. If your target keyword appears in the backlink anchor text, it helps improve your page's ranking for that keyword.
A backlink added in a page's footer may not be as valuable as a link added in a paragraph in the middle of the page.
So, these are top influencers of the quality of your backlinks. Paying attention to these factors can ensure that you get stronger backlinks.
How do Backlinks Impact your Page Ranking?
First of all, let's understand how bad or toxic backlinks affect your website. Factors that make a toxic backlink include:
Page layout: If the visible text on a page is lower than HTML, then the linking page is often seen as bad quality.
Low domain trust score – Backlinks from a site with a low domain trust score do more harm than benefit.
Mirrored pages: If you get a backlink from similar pages on multiple sites and the same anchor text, the search engine may seem this unethical or a black-hat SEO technique.
A backlink from poor websites may get you penalized, which may even get your website removed from the search index temporarily or permanently. In addition, it can lower your search engine ranking, and as a result, you may lose your business.
On the other hand, quality backlinks have the following main benefits:
Improve search engine ranking: As mentioned above, Google sees backlinks as votes of confidence. So, more votes mean a higher ranking on SERPs.
More traffic to your site: Backlinks from top news sites, established blogs, and other quality sites get huge traffic daily. So, if you earn a backlink from these sites, you're likely to drive more traffic to your web pages.
Attract more backlinks: Quality backlinks attract 'additional' backlinks from bloggers, journalists, or experts who read about you. Moreover, this connects you to additional publishers interested in your offerings. So, you develop relationships with new publishers.
Boosts trust in your brand: Backlinks on quality sites build your credibility. Readers start trusting your brand, your opinions, and your products.
Increased discoverability: Search engines find new content by revisiting popular pages for new links. So, if you get backlinks from such sites, your content is more likely to get discovered faster.
More referral traffic: Backlinks are meant to help people find useful resources. So, they're clickable. As soon as someone clicks on a link to your web page, you get referral traffic.
Now, how do you get quality backlinks? We're going to share proven strategies to earn quality backlinks.
Proven Strategies to Earn Quality Backlinks [Ethically and Organically]
Create Link-Worthy, High-Quality Content
It is the key! Create top-notch content that experts can use and link back to your website. This time-intensive strategy is fully worth your efforts. You can create different types of content, like how-to guides, listicle posts, quizzes, product reviews, etc.
Make sure your content is:
Relevant
Unique
Compelling
Analyze Competitors' Mentions
Monitor when your competitor brands are mentioned on the web. Whether it's a mention on a blog, social media platform, or a forum. For example, if your competitor's client asks a question and you're the first to answer, you'll win that customer. In addition, if the person is interested in endorsing you, you can get a quality backlink from them.
Alternatively, you can set up alerts for your main keywords. For example, if you set up an alert for the keyword "Instagram marketing," you can react immediately when someone searches for the term.
Get Backlinks from Top Referral Sources
Look at the top referral sources of your site. Referral sources refer to sites that link to your content and offer you a backlink.
So, when you find out the types of website and type of content they prefer, you get to explore new opportunities. Accordingly, you can create preferred content to earn quality backlinks.
One way to view your referral sources is to use Google's Universal Analytics. Go to Acquisition » All Traffic » Referrals. In Google Analytics 4, go to Acquisition » User acquisition.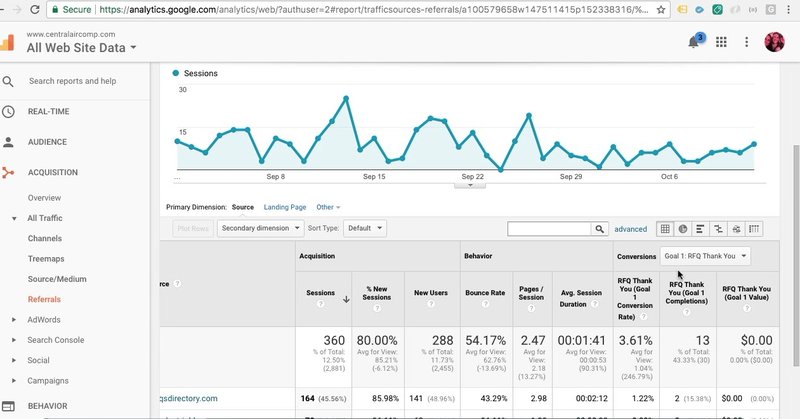 Guest Blogging
Did you know guest blogging has been around long before backlinks became a ranking factor? Guest blogging is a traditional yet still one of the best and most ethical strategies to earn quality backlinks. In addition, guest blogging helps you reach out to an established audience and increase followers on social media.
Just post only high-quality content and avoid spammy and poorly written content that can get you penalized.
How do you find some good guest blogging sites in your niche? Search for these terms on Google: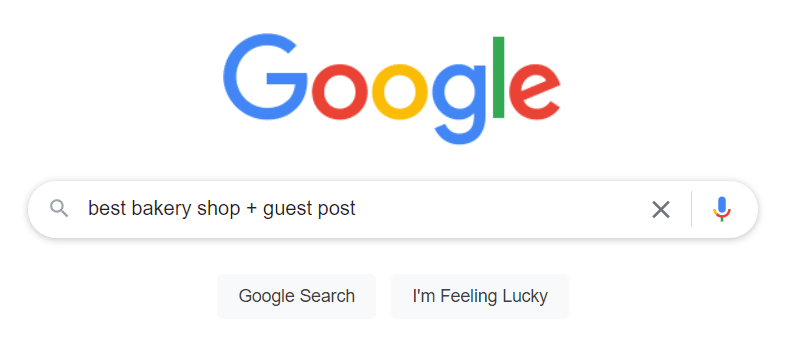 Your keyword + guest posts
Your keyword + inurl: contribute
Your keyword + become a contributor
Your keyword + inurl:write-for-us
Your keyword + intitle: write for us
Give Interviews
You'll find websites in every niche for those interview experts. If you don't get an invite from them, you can pitch to them why they should interview you. Such sites are always after great content. So, you have a great chance to get accepted and get links to your website.
To find interview sites in your niche, you can type on Google:
Your keyword + roundup
Your keyword + interview
Broken Link Building
Find 404 errors or similar issues on another website and politely inform the owner about it. Because you're favoring them, they might express their gratitude by linking out to your website. You can find such backlinks on resource pages on which bloggers link to third-party websites.
Use Help a Reporter Out (HARO)
Winning backlinks from reputed news websites and journalistic blogs is also a great strategy to get backlinks. HARO is a platform that provides journalists and bloggers with sources for news and stories.
Conclusion
Earning high-quality backlinks may be a bit of a time-consuming process. But it's worth it! Just avoid any unethical SEO practice that does more harm than any good.
Begin tracking your Brand, Social Mentions and Backlinks right away.
Don't put off testing and tracking your brand use in your social strategy any longer now that you've got the know-how and the tools. Create a trial account now and learn more about how Backlink.Watch can assist you with hashtag analytics, and share your favourite hashtag implementation methods in the comments!