In today's competitive industry, brand competitor spying is one of the critical aspects of successful digital marketing. When we say spying, it generally feels as if you are doing something wrong.
However, monitoring your competitors to see how they are generating better results than you aren't wrong! Instead, it's called competitive analysis, where you can recognize your major competitors and research their sales, products, and strategies for your own improvement.
While spying on your competitor is important, the process requires extra surveillance of crucial parameters. If you are a beginner, you might have no idea about the same.
But with small efforts and smart methods, monitoring your competitors is straightforward. Here's a full-fledged guide on brand competitor spying to help you out:
1. Monitor their Social Media and Content Strategies
Content can either make or break a marketing strategy. That's why, if your competitor is outperforming you, check out their content analytics thoroughly.
Try to monitor the emails that the competitors are sending out to their customers. You can sign up with them using some other account credentials to know about their email content, like campaigns and newsletters.
Next, move on to their video content and monitor the views, comments, and shares on the same. Look for the video with higher views and check their analytics like target keywords, description, and title. Additionally, check out their YouTube video content with higher views and identify the approaches that are working for them!
Try to track their social media presence by monitoring and turning on the notifications for their posts. Check out the top influencers that mentioned them and compare them with yours. The best way to monitor the influencer mentions is by using Backlink.Watch tool.
It's one of the most efficient tools that displays influencer mentions for Twitter, Facebook, Reddit, and Instagram. The tool displays everything starting from reach and impressions to the latest mentions. For example, check out this image below: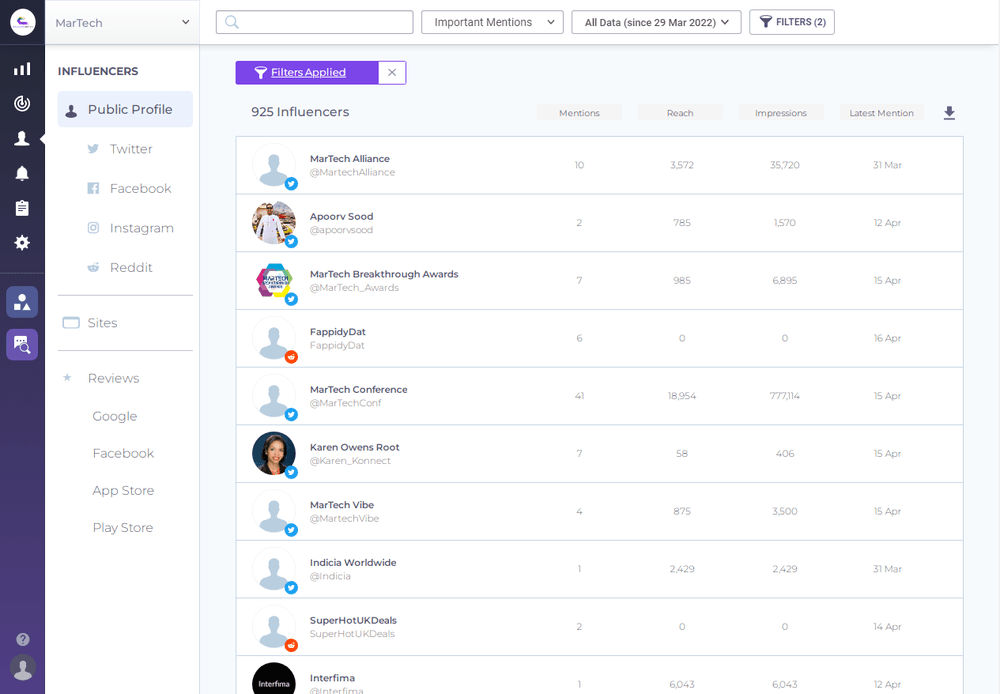 Could you see how it clearly displays the total number of influencers (written as 925 influencers)? You can get a similar insight of your influencer mentions for competitor analysis.
You can also apply multiple filters for tracked keywords, text search, title, etc., to make the process easy. Additionally, you can filter data as per the last 90 days, 30 days, seven days, and 24 hours. By knowing your competitor's top influencer's mentions, you can get a better idea about their popularity and social media strategy.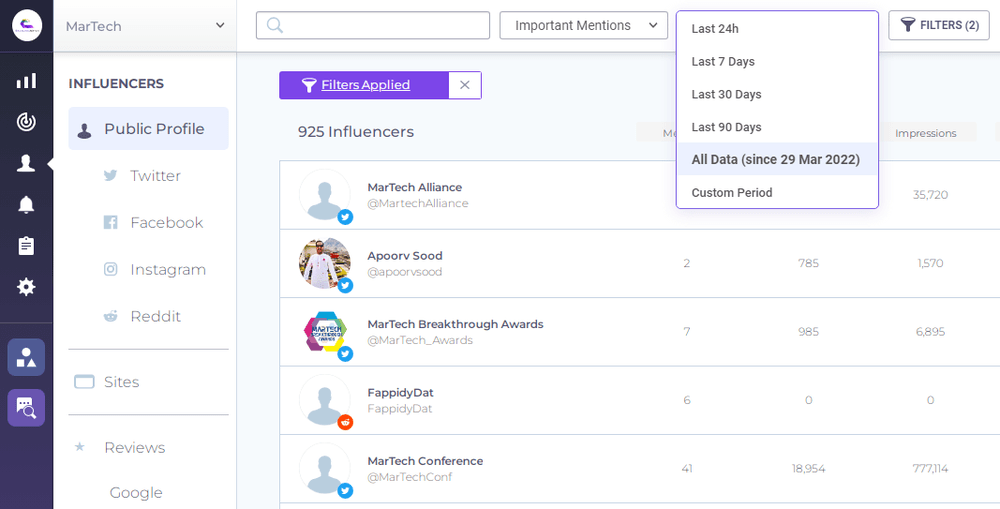 Other than that, try to monitor the content quality for their blogs and website copy. Check if there are any blogs/content that are ranking higher on search engine pages. Monitor their topics, keywords placement, and copy quality thoroughly for a comprehensive analysis.
2. Compare the Brand Mentions
Brand mentions are useful for discovering the people who are acknowledging your brand. If your competitors' brand mentions are higher, it means various people are discovering them, and they are popular in the industry.
So check their brand mentions to understand their area of focus and popularity. After that, compare their brand mentions with yours and collate the data.
If you do not know how to check brand mentions, simply use the Backlink.Watch tool. It's a high-end, feature-rich technology that gives a clear insight into people who have mentioned your brand recently.
You can check the brand mentions for various areas like the web, social media, and even reviews! The analyzed data are mentioned in a clear-cut graph that's plotted as per the time span and mentions.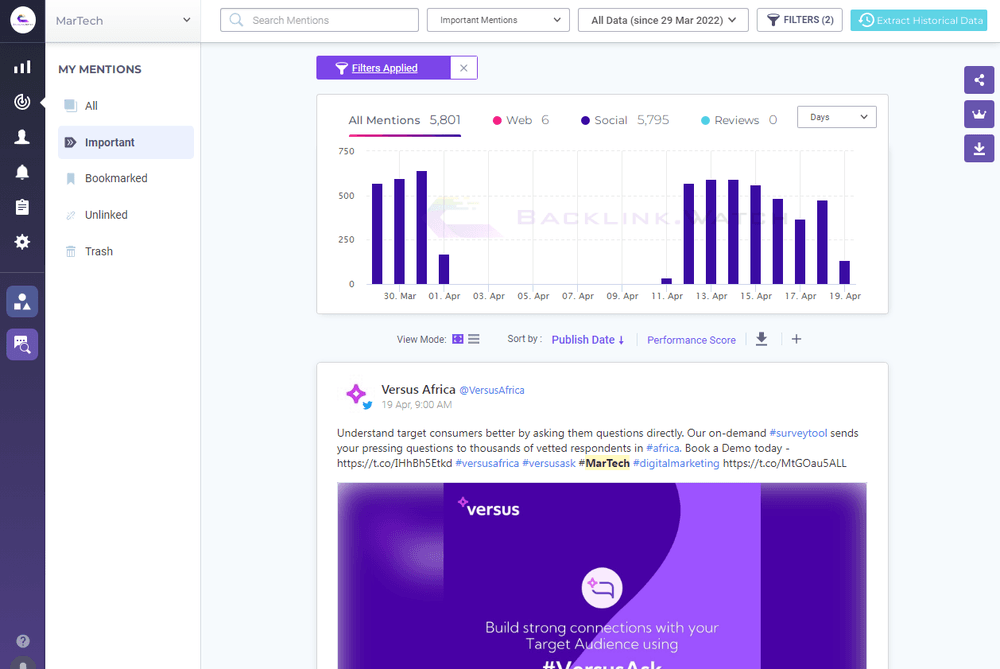 The best part about this tool is that you can see the brands or people who have mentioned your brand. For example, in the image below, the user (MarTech) searched for their brand mentions on the tool.
The tool instantly displayed the platforms where they were mentioned, along with the names of the mentioners. It also highlighted the hashtags or words where MarTech was quoted. This helped the brand to know about the domains or platforms where they were in demand.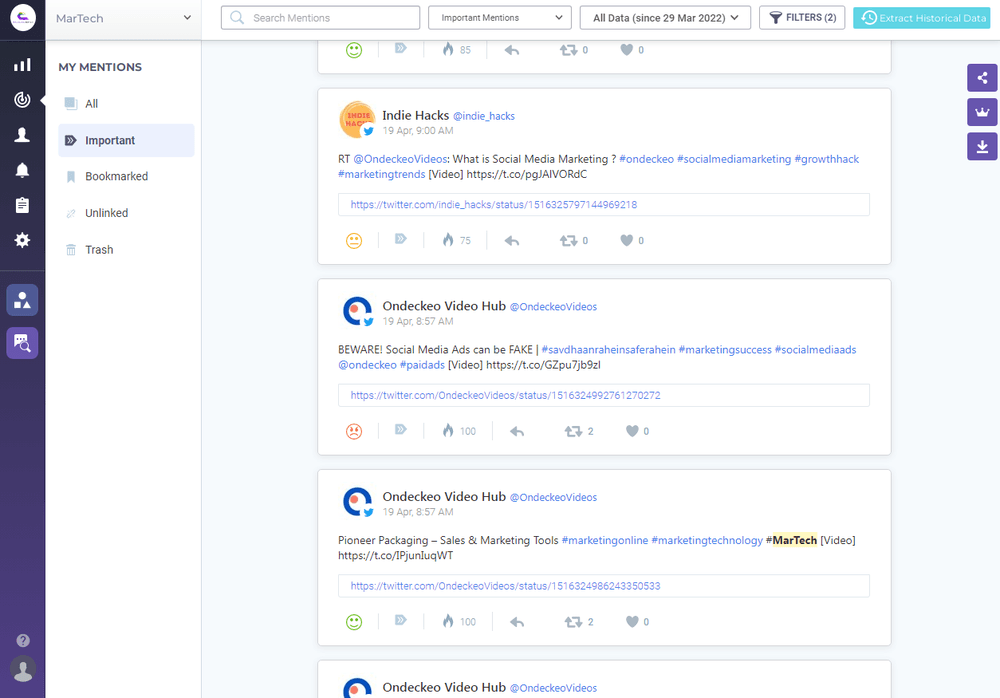 So, by analyzing the brand mentions, you can get to know the domains where you are popular. You can then analyze the same for your competitor to know their side of the story. For that, the tool comes with a quick research button that allows you to get instant mentions for any brand or topic.
So, let's say if you want to check the mentions for your competitor, simply click on the finder button and search for the competitor's name. It will display all their mentions on the screen.
You can also customize the languages or modify the search as per the timings like last 24 hours, last week, or last month. By employing the tactic regularly, you can get a comparative study of your brand and competitor in terms of mentions/ popularity.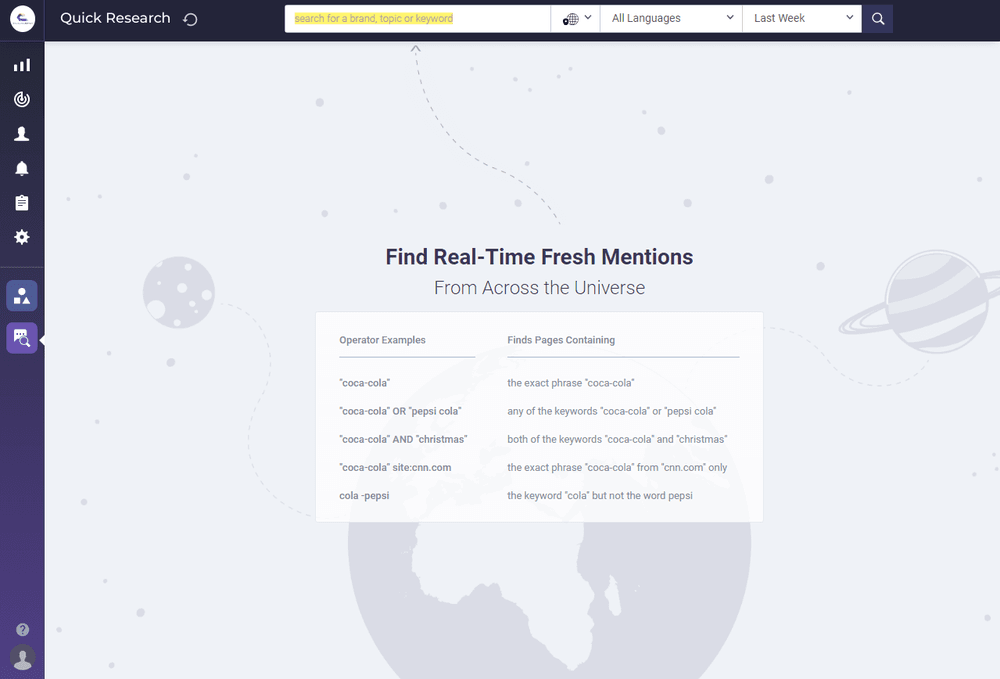 3. Check Out their Reviews
One of the most critical aspects of competitor spying is monitoring their reviews. Reviews have the ability to influence customer decisions and ensure better credibility of the brand. Thus, check for your competitor reviews and understand their negative to positive review ratio.
If their negative feedback is higher, note down the areas where they are lacking and do not apply the same. Similarly, if their positive feedback is more, jot down the things that are working for them.
Sometimes while analyzing the reviews, you may find it tough to identify whether the review is positive or negative. In fact, it also becomes complicated to identify positive and negative reviews quickly.
So, what to do in such a scenario? In that case, you can use the Backlink.Watch's sentiment analysis function.
Backlink.Watch is an effective tool that comes with sentiment analysis features where you can sort the positive, negative, and neutral reviews. As you can see in the below picture, the positives are denoted in green while the negatives are displayed in orange.
Once you get the sorted reviews, make a list of the same and compare it with your reviews. See the ratio of both and monitor why they are receiving the positive/negative feedback.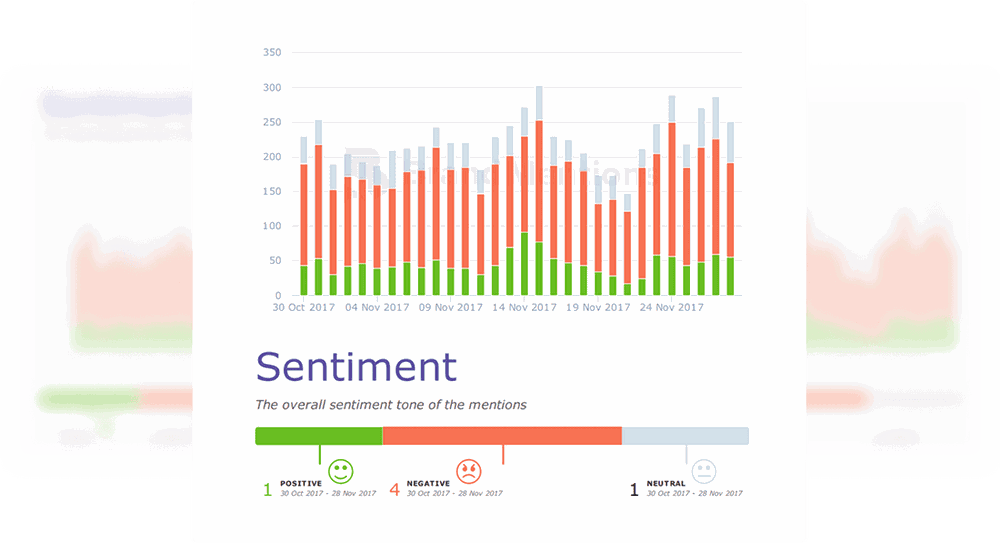 Additionally, you should also see how often they are responding to the reviews and what's the approach. If a brand responds to customer issues quickly and politely, it shows that they are listening and understanding their customers.
Most of all, it shows that the brand cares! You can adopt similar tactics or employ better approaches to stay ahead of your competitor.
4. Find Out the Technology Used By Competitors
Sometimes it feels as if the competitor is using some unique technologies or tools to make their website stand out. When you analyze their website, you see that everything starting from their design to ads is top-notch!
This must make you wonder what unique things they are doing. Well, the majority of the time, it's different tools and technologies that they use.
Either they use high-end integrated softwares that has all features on one platform, or they use individual tools for each domain. For example, Backlink.Watch is quite popular to monitor the brand's reputation.
So, competitors can use the tool to learn about their performance. Sidewise, they can also use the technology to analyze their competitor's performance and reputation.
One of the best attributes of the tool is its smart alerts! If you turn on the smart alerts feature of Backlink.Watch, you can get instant notifications for any new mentions.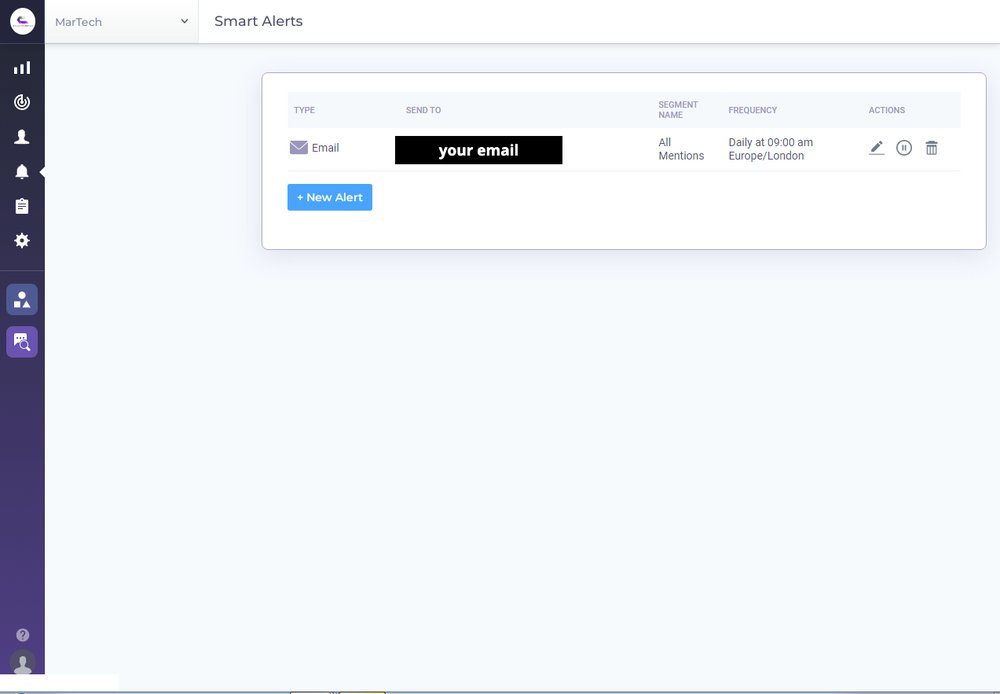 This way, you can keep track of the brands/platforms that mention your brand. After that, you can use your classic marketing strategies on these mentioners so that they mention you more!
Similarly, competitors can also use separate tools for other domains like SEO, content, designing, analytics, and more! Analyze the possible tools that they might use and try the same for your brand.
5. Check their Backlinks
When a search engine (say, Google) sees backlinks on a website, it gives them a signal that the content is genuine. It then starts to rank that website higher on the search pages. Thus, if your competitor is ranking higher and they have backlinked content, try initiating a competitor backlink analysis.
You can simply reach the backlink portfolio of these websites to gain insight. This will help you see the number and quality of the sites linked to the competitors.
Once you get this data, it will be easier to interpret the reasons behind higher rankings. You can then come up with a better plan for your backlinking to stay ahead of your competitors.
6. SEO Competitive Analysis
If you have been noticing a recent increase in your competitors' website visitors, there are higher chances that it's their organic traffic. Thus, to understand their approaches, you need to perform a competitive SEO analysis.
Having a comprehensive SEO analysis warrants a clear-cut road for your website's SEO improvement. It can help you identify the strengths and weaknesses of your competitor and execute an efficient plan accordingly.
Besides that, it can give you a fair idea about their future SEO moves like keyword research, link-building, mobile optimization, etc. You can employ popular research tools or conventional tactics for SEO analysis.
Enhance Your Brand Reputation with Backlink.Watch
Backlink.Watch is an efficient tool secured with exclusive features for monitoring your brand reputation. If you want your brand to surpass your competitor, enroll for a free trial and browse through the tool functions. Thank us, later!